In the organization of Pickup 4x4 – Limitless Accessories
Pickup & 4x4 Festival on

30th of August - 1st of September 2019

at

Piliscsév MX Motocross track
YOU CAN BUY TICKETS CLICKING HERE!
Videos 2017:
https://www.youtube.com/watch?v=MV928ajghag
https://www.youtube.com/watch?v=mmsUHFHXzMk&t=4s
Videos 2018:
https://www.youtube.com/watch?v=8loHAEZImTg
This will be a unique festival in Hungary and in Europe: no "crazy off-road" antics but a quality interactive all-day program for the entire family. There will be concerts, children's programs, off-road driving techniques and assistance in man-made and cross-country environments inside the Piliscsév MX Motocross track 42ha area.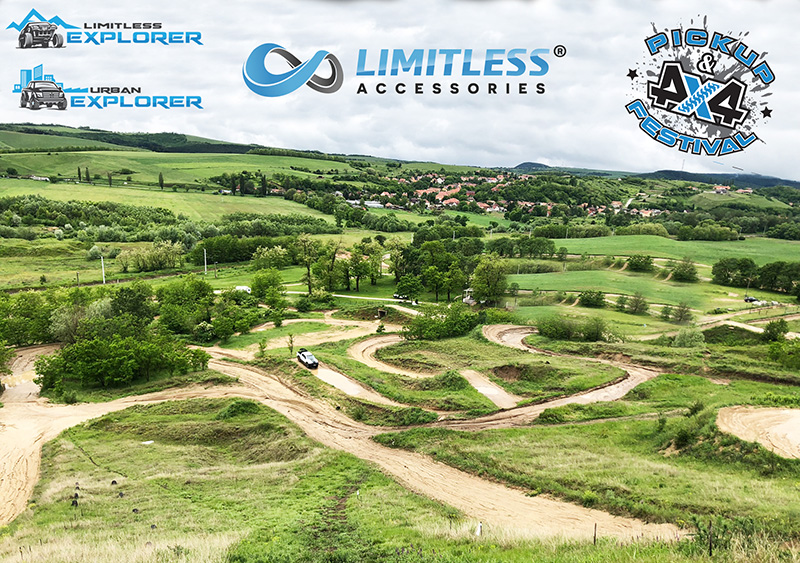 ---
Our instructors will provide anyone who would like it with Pickup and 4x4 driving techniques and have bases where our visitors can try their own pickup or 4x4 in a real off-road environment under controlled circumstances with professional assistance. The event will host new car shows as well, so anyone can experience the vehicles not only in salon circumstances but within the realm of versatile terrain.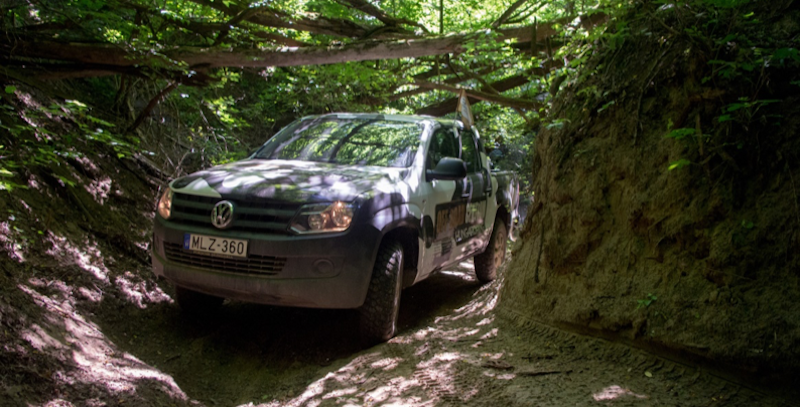 ---
If you are brave enough you can try the extreme slope or car-swing of the mobile off-road ramp: an experience hard to forget!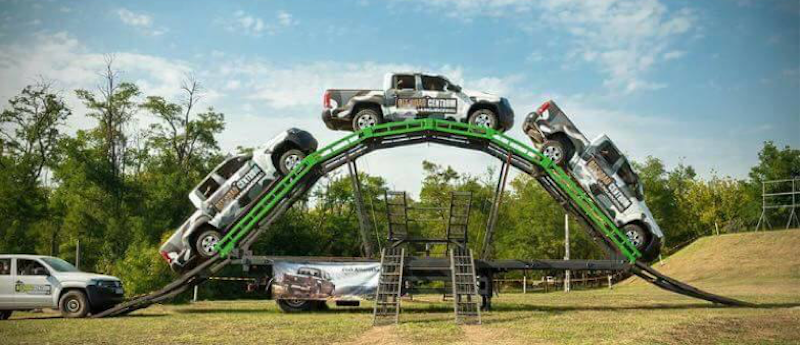 ---
This year you can use the Hungaroring F1 racing track as well! Arrive on time and register to not miss this great opportunity!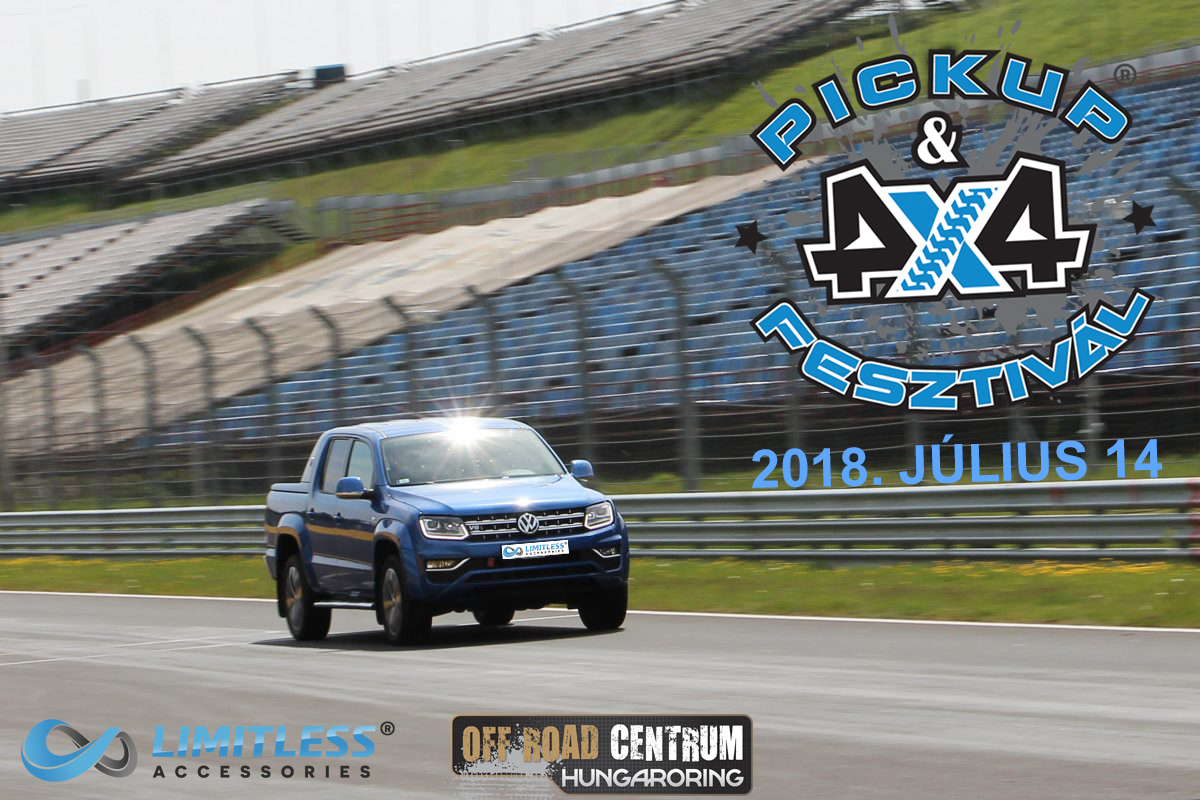 ---
You can try your car and yourself how safe you can drive on-road as well! With pickup and 4x4 cars you can use the uphill and downhill track (Nr. 4) and with passenger cars the rest.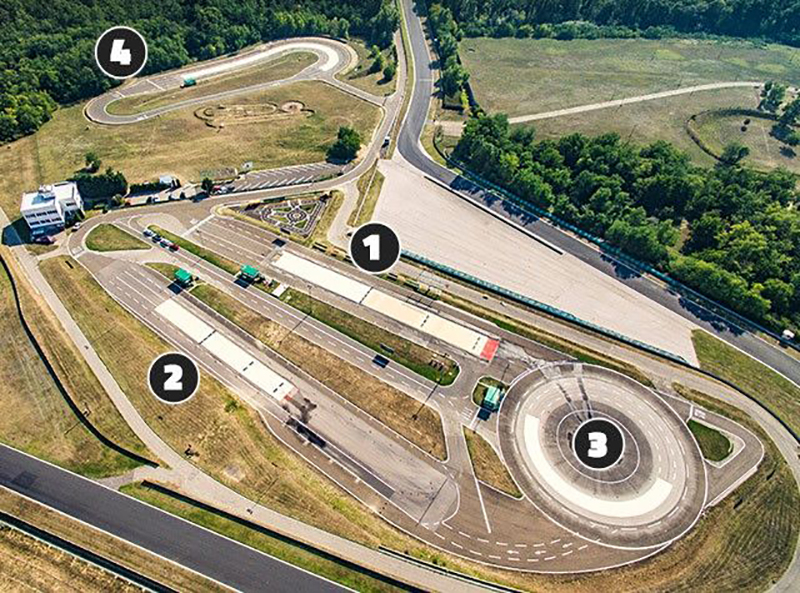 ---
Have you ever seen the Stihl Timbersports championship final live?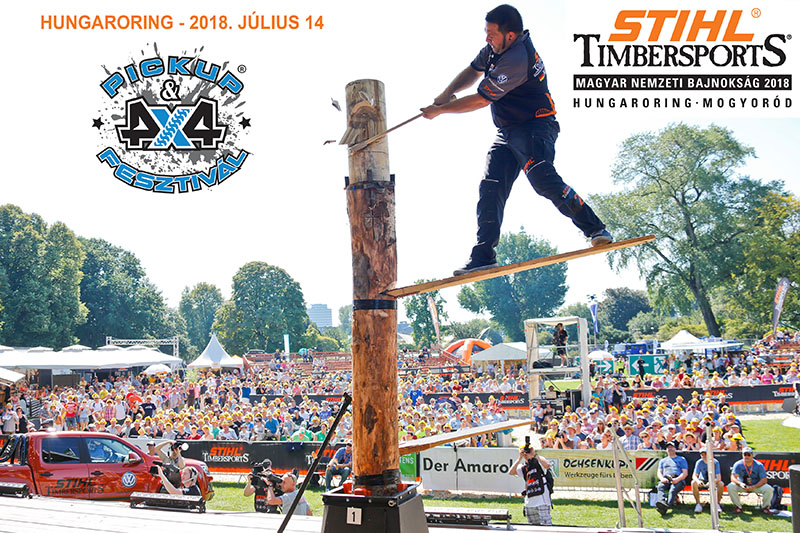 ---
Anyone can apply to be a Monster Truck passenger; the more adventurous can also drive it: not an everyday experience to be sure!!!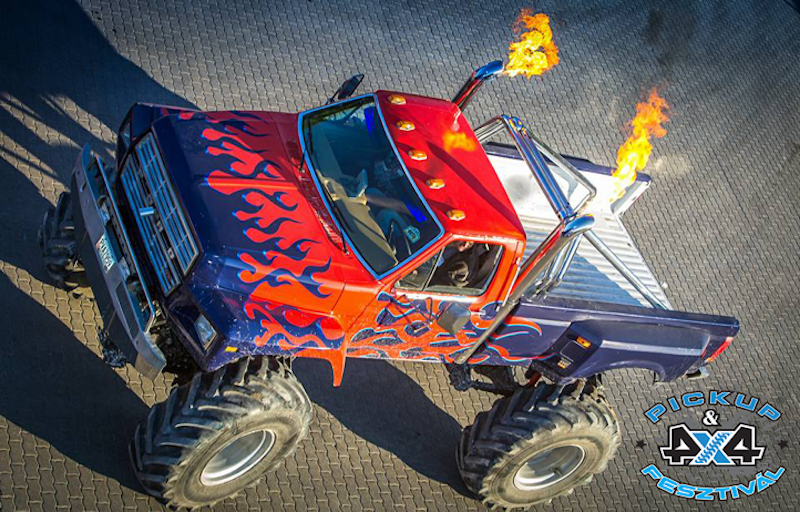 ---
For those who would like to try a couple of driving technique drills we recommend the built off-road trails where, with the assistance of pro instructors you can drive on the various trail obstacles , ramps, water ditches, boulders and slopes and even in extreme divot positions as well.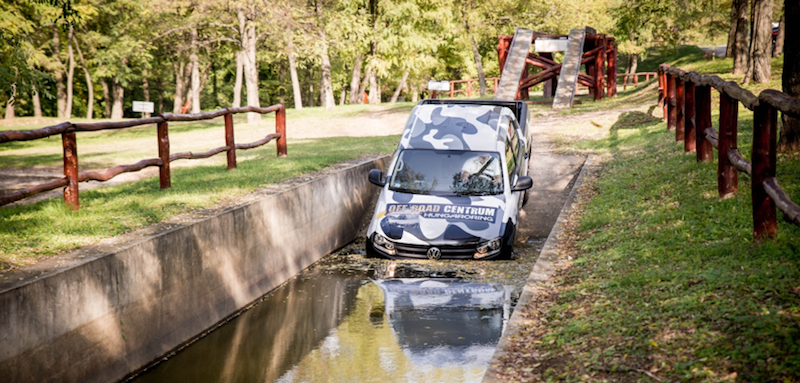 ---
What does a modified pickup or 4x4 offer that a base model does not? Come out and check it out for yourself and you will see……. guaranteed!
What is a terrain angle, ramp angle, suspension lift kit, body kit? What is the proper use of winches and terrain gearshifting? You can get the answers from our experienced drivers and instructors and if you are lucky enough, you can bounce into Dakar rally competitors who can share some exciting intel about the terrain rally cars.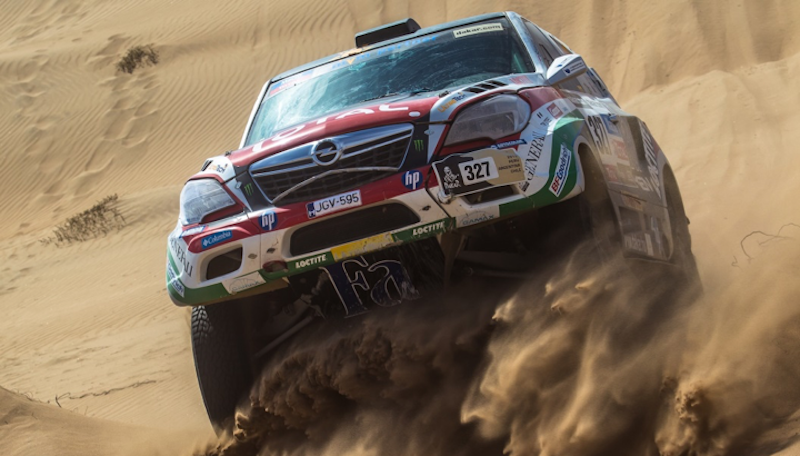 ---
Many Pickups and 4x4s will arrive from outside of Hungary; we are expecting a 6x6 built pickup, something we are also very excited about!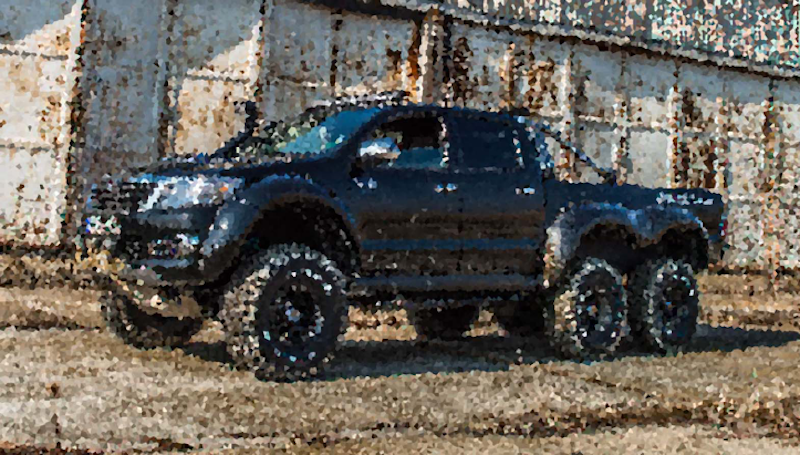 ---
The stage will host various car shows, concerts, awards.

---
We are waiting for the festival to award the winners of the Pickup and 4x4 Beauty Contest, eye-candy for anyone with an interest in special and extreme vehicles.
Many prizes are waiting for their lucky owners to the tune of more than 3500 Euro!
You can participate in the shuffle/raffle by simply filling out a registration form or purchasing a raffle ticket, whichever you prefer.
Main Prize: One set KMC Rockstar Wheels by Limitless Accessories® 18"x9".
Value: 2ooo Euro.

---
The date of the event , July 14th, has the promise of good weather, so, with that, we have also added to the heat with a bikini contest and bikini car wash!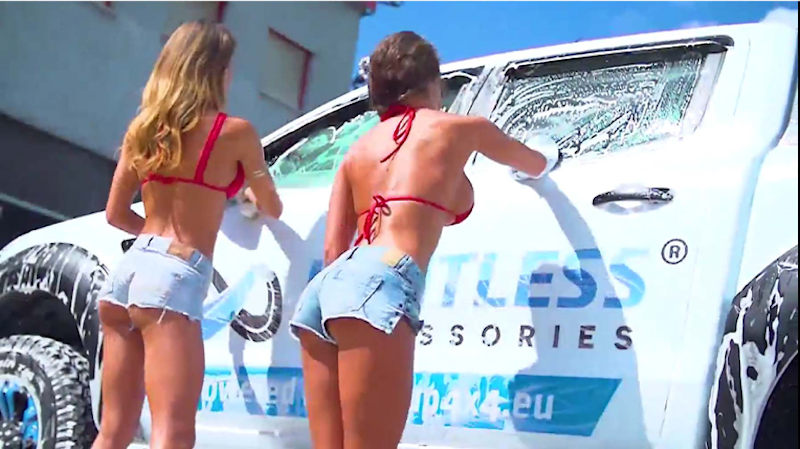 ---
Under 14 the entry is free of charge. The youngsters will be offered face-painting and other thrilling children's programs. Those who don't possess a pickup or 4x4 are also welcome! Parking is available for free at a parking lot 50 meters from the festival's entrance. You can enter the festival by foot if you don't' have a pickup or 4x4 and once inside take a free Jungle Taxi ride to experience the 4x4 feeling.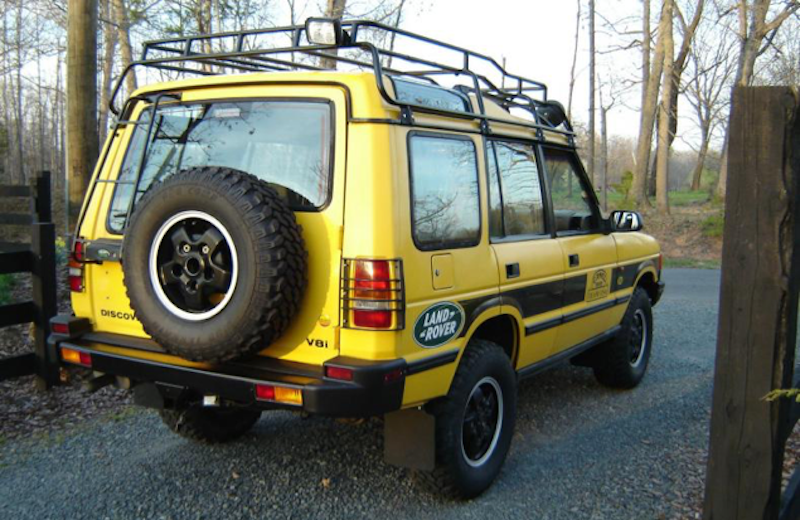 Want to make your 4 wheeler a Jungle Taxi so others can experience the feeling of 4 wheeling? Just let us know and we will set you up as one of our "Jungle Taxi" drivers.
---
Street food will be available all day long at the festival. Our VIP guests will be offered catering as well!
---
A Pickup and 4x4 motorcade will close the day! We hope you will join us, too!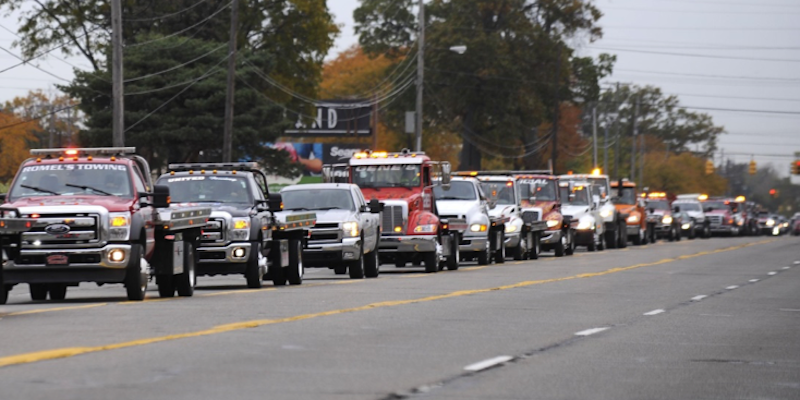 ---
We strongly recommend to everyone to come and join us at this Pickup and 4x4 Festival on the 14th of July at Hungaroring! We guarantee unforgettable times for the whole family!
---
Online Tickets:
http://terepenvezetek.hu/en/pickup4x4
---
The Festival's Facebook page:
https://www.facebook.com/events/2397675413797726/
---
The Festival's Hungaroring Page:
http://hungaroring.hu/en/events/pickup-4x4-festival
---
The Festival's webpage:
http://www.pickup4x4.hu/index.php/en/main/pickup4x4-festival
---
If you want to come, please send us a feedback!
---
Our catalogue: http://fliphtml5.com/rmby/suvo
---
If you have any question, don't hesitate to contact us!
---